10 February 2021
The Top 5 Beachfront Hotels in Kefalonia
WHITE ROCKS HOTEL | LASSI
Nested in the forest on the outskirts of Argostoli the capital of Kefalonia this beach front hotel has breathtaking views, exquisite fine dining, a private beach, and many more that make this waterfront sanctuary on top of our list! Its stylish Ionian style rooms & bungalows are the perfect escape for those who seek an ultimate experience in Kefalonia. Waking up with a view of Platys Gialos & the Ionian Sea is a marvelous experience!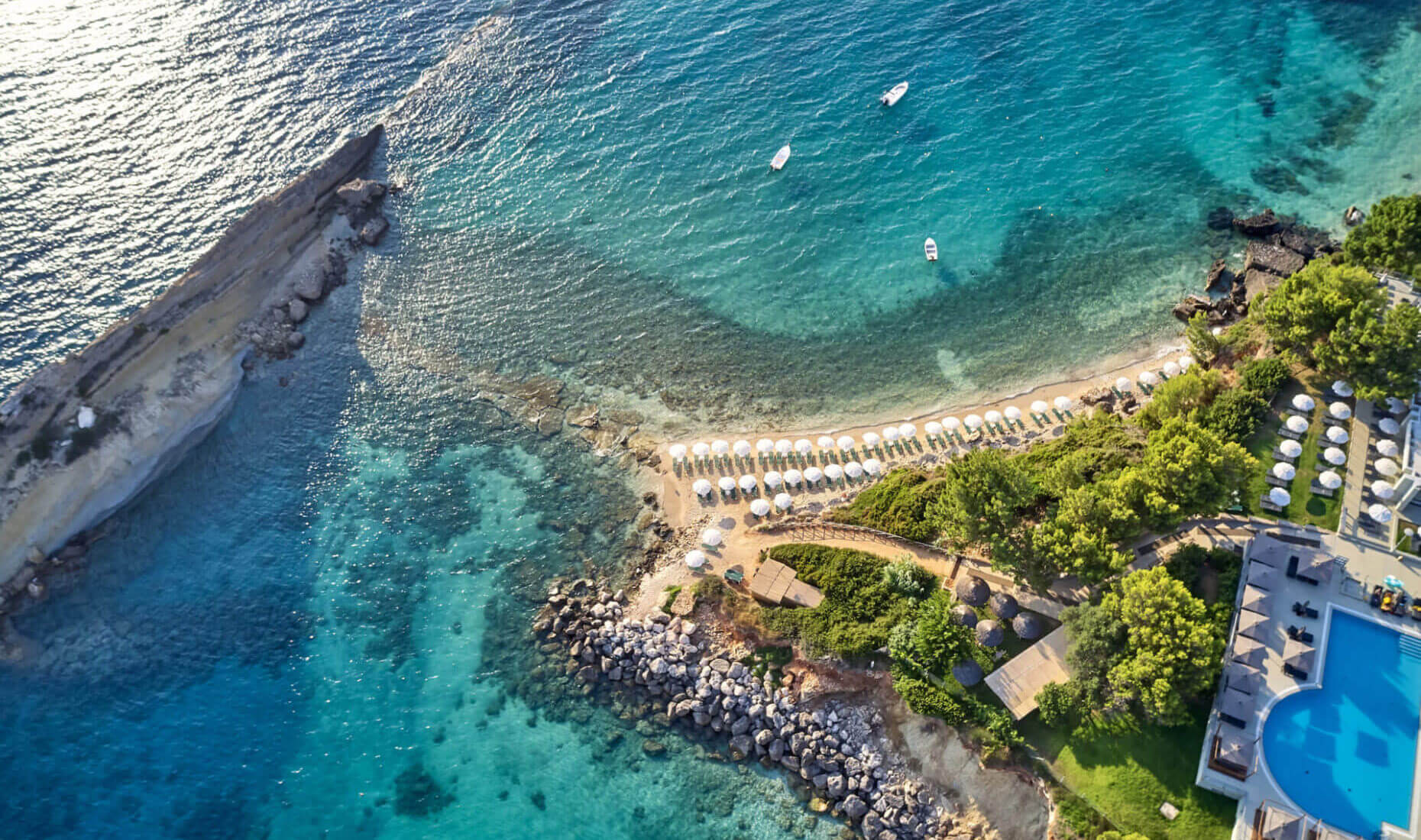 TESORO BLU HOTEL | SKALA
Inspired by the ideology of simple elegance, the Tesoro Blu Hotel and Spa suggests a contemporary aesthetic appeal highlighted by eloquent furnishings and prevailing raw materials. The elusiveness of glass, the boldness of industrial cement structures, and the warmth of wood finishes all provide an idealistic balance in the overall presentation of the hotel's appearance. A breath away from Skala beach this hotel is ideal for those who seek to smell the salt in the air!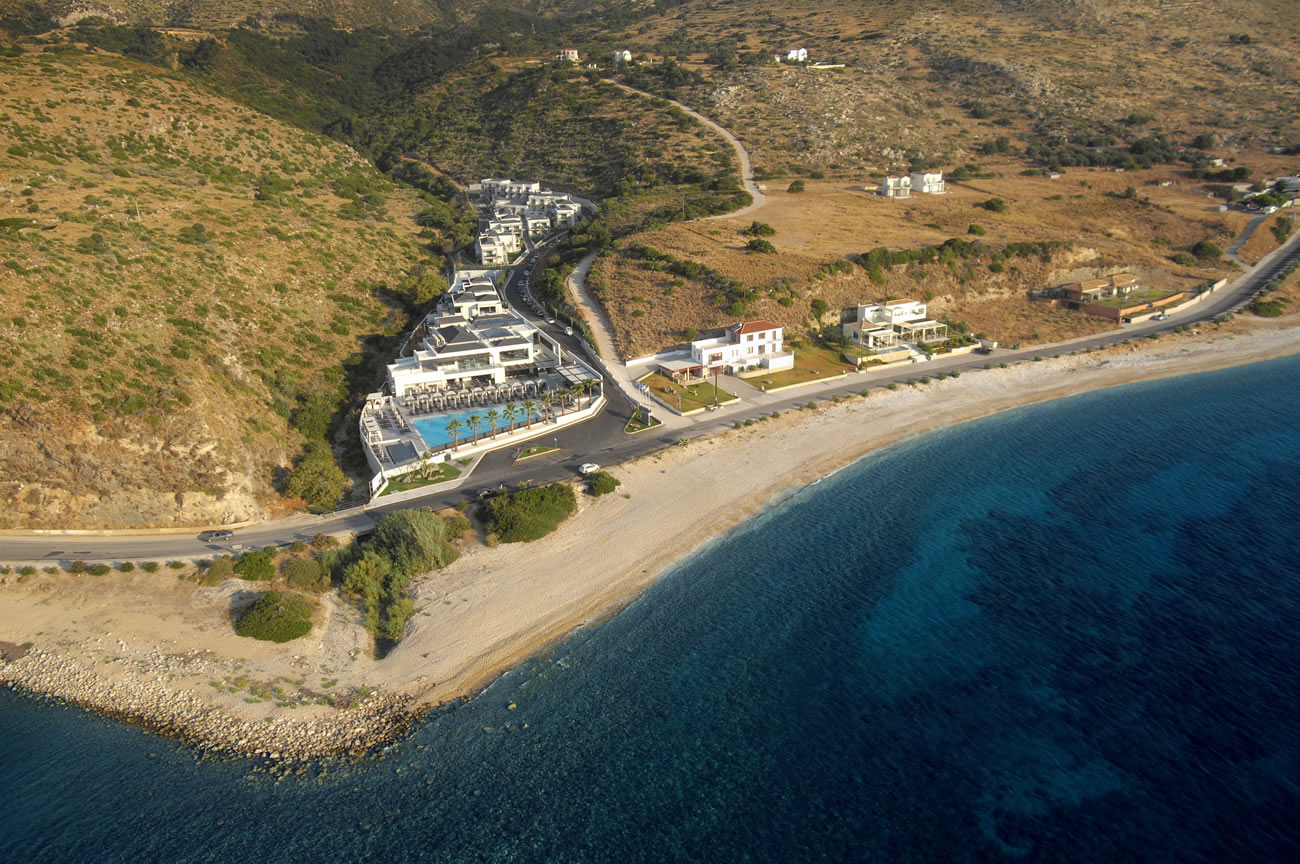 THALASSA HOTEL | LASSI
Surrounded by a beautiful and lavish landscape Thalassa hotel offers an amazing beach accommodation at some of the finest luxury sea view rooms and honeymoon suites in Lassi only moments away from the beautiful beach of Makris Gialos and right above the calm and unspoiled Paliostafida beach. The rooms spread over 6 neoclassical buildings set in lush gardens with olive and pine trees while the property also features two swimming pools with its exquisite ambience and breathtaking views to the sea, enjoy a high standard accommodation in Kefalonia, right on the beach that will surpass your expectations and create memories to treasure for life.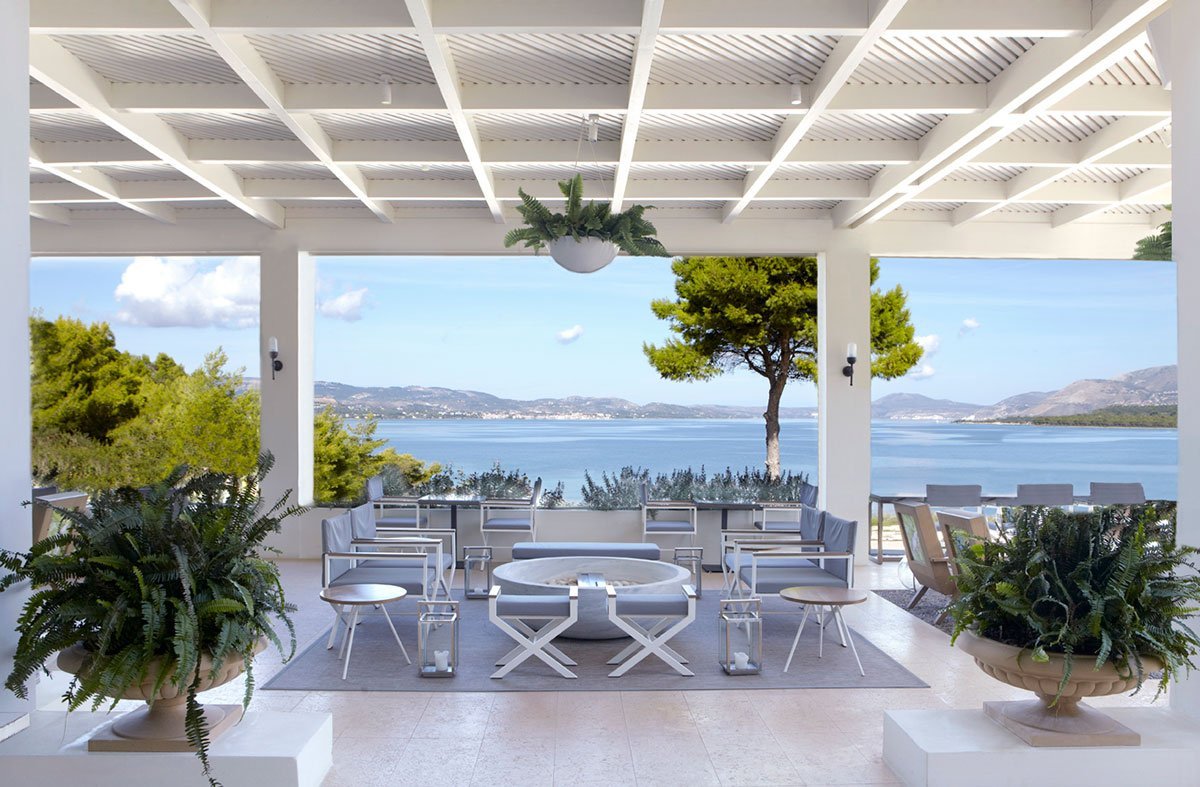 MEDITERRANEE HOTEL | LASSI
Mediterranee Hotel is situated in the southwest side of Kefalonia on the outskirts of Argostoli and specifically in the tranquil surroundings of the Lassi coastline! Set just above a small sandy beach offers spectacular views to the bay,the crystal-clear waters make the beach ideal for swimming but also exploring the many small beaches in the surrounding area! This hotel is ideal for families that wish for a relaxing vacation on a beach front resort!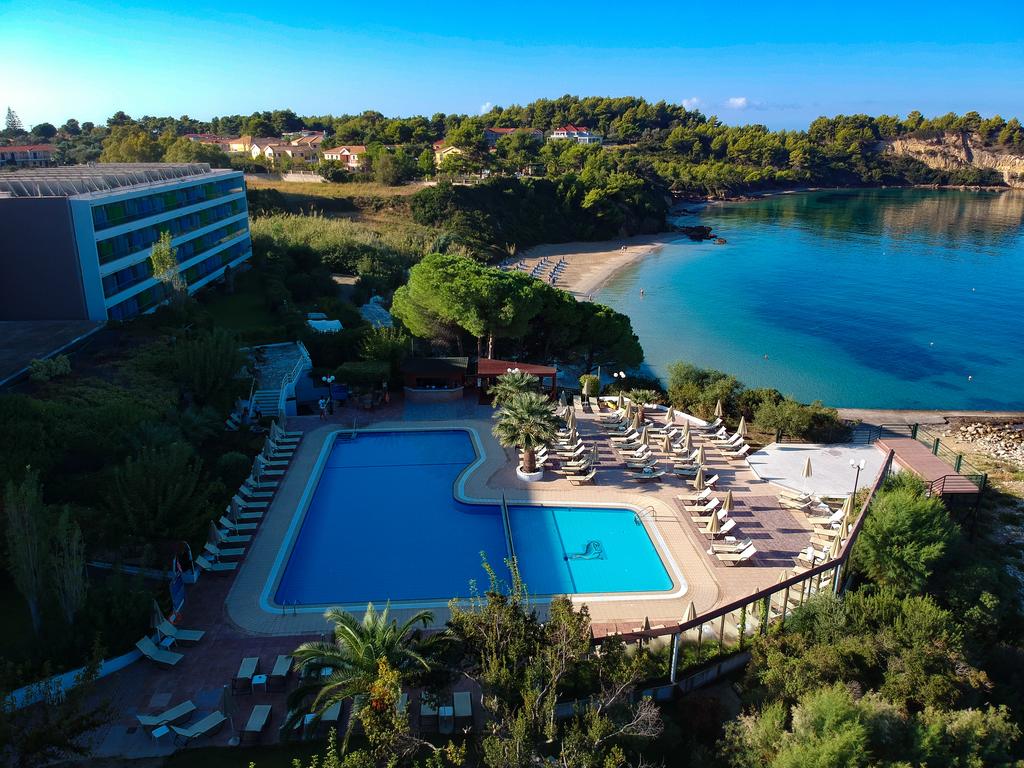 REGINA DELL ACQUA HOTEL | SKALA
This elegant hotel offers panoramic views of Skala beach! Located literally on the beach this hotel was a must on our list! Its elegant design and high-end services this hotel offers each guest a unique experience! The location of this hotel is ideal for those who seek to be close to the vibrant village of Skala but at the same time enjoy the serenity of the location!