04 December 2020
The Top 5 beaches to visit in Kefalonia
1. MYRTOS BEACH
Myrtos Beach with out a drought is one of the beaches a visitor must see while in Kefalonia. It has been featured in many travel magazines for its amazing natural beauty. Pictures do not do any justice once a travel has visited Myrtos beach from above. Impressive white rocks and pine trees that almost touch the ocean truly a breathtaking experience surround the beach! Travels must note that during high season it gets very busy and beach equipment is recommended.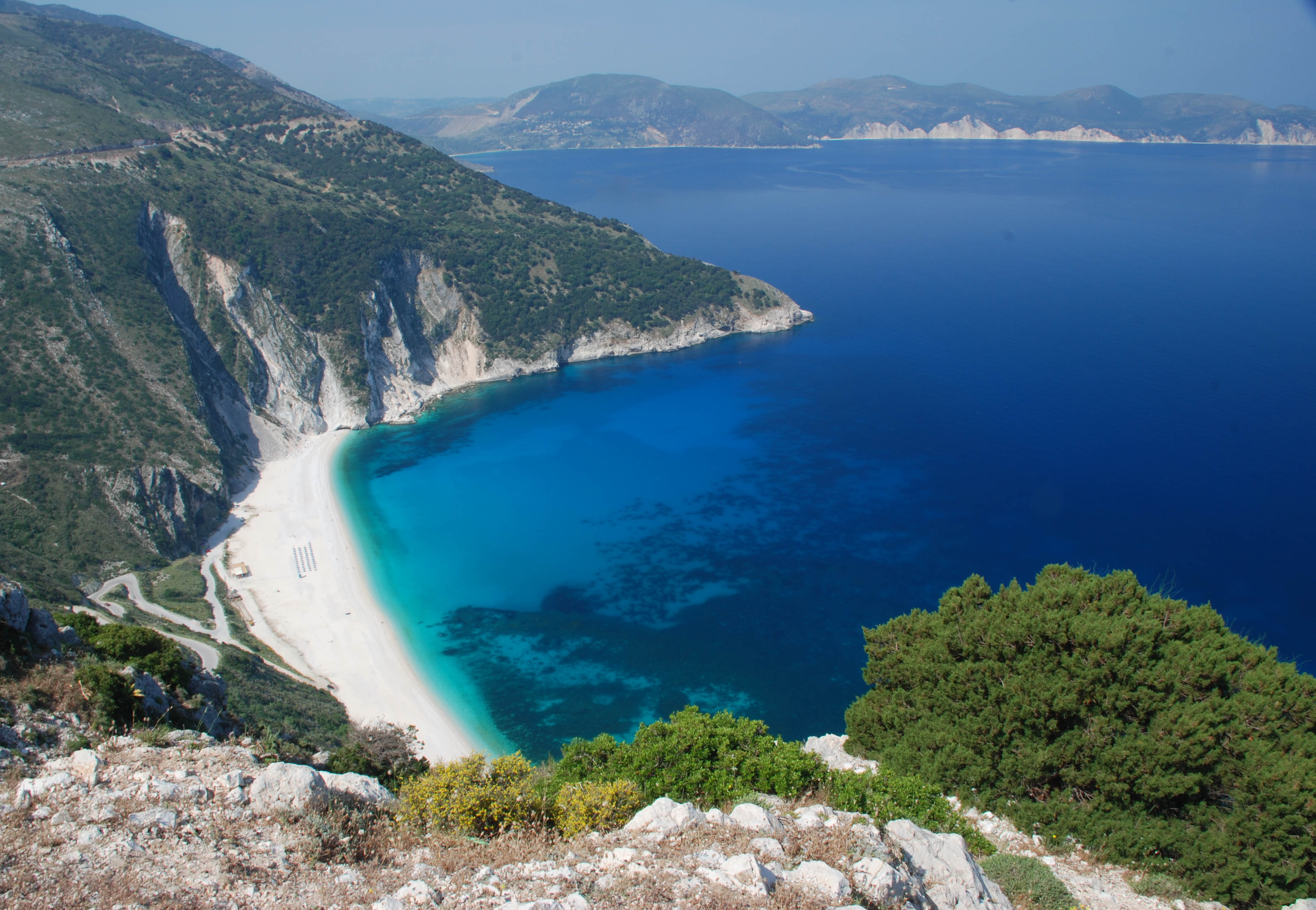 2. ANTISAMOS BEACH
Antisamos beach has become one of the most popular beaches on the island and for many good reasons! This stunning beach is located between lavish green hills and an easy accessible by Sami town. The popularity of this stunning beach begun from the hit Hollywood Movie Captain CorelisMadoline where many scenes of the movie took place at AntisamosBeach . The beach is more than organized where treavels will find a wide variety of sun beds and beach bars where they can enjoy their day at the beach! There is also areas where nature lovers can enjoy some peace and quiet also! Antisamos beach is favorite in our team!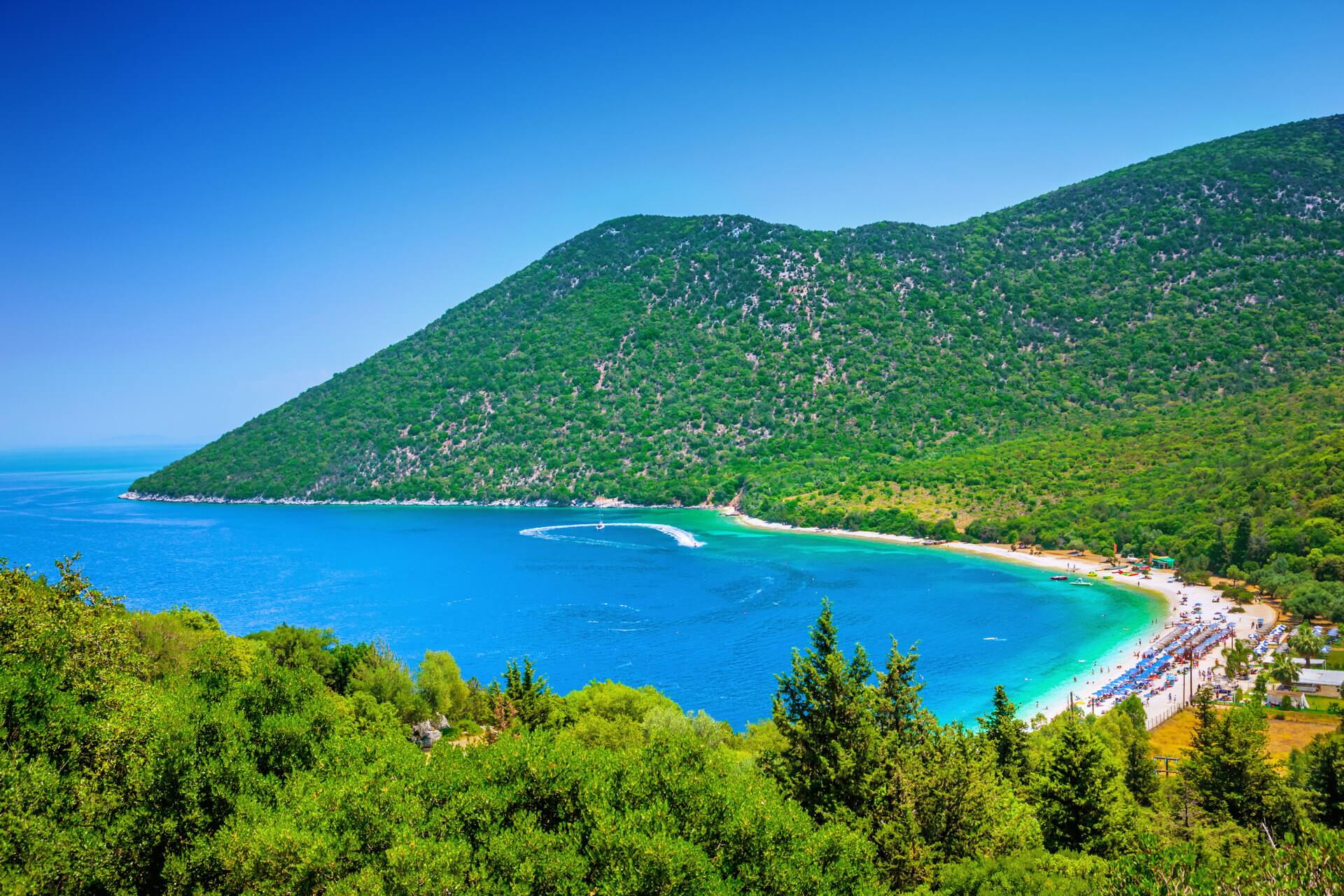 3. DAFNOUDI BEACH
This hidden gem is located on the North of the Island tucked away between the lavish forest. A small sign leading the way to this amazing beach where you will have to leave your car & hike about 1 km in the beautiful forest where you will discover this beautiful untouched beach. Dafnoudi is a small white-pebbled beach with amazing views of Lefkada. For those seeking a relaxing beach day away from the crowd this hits the spot!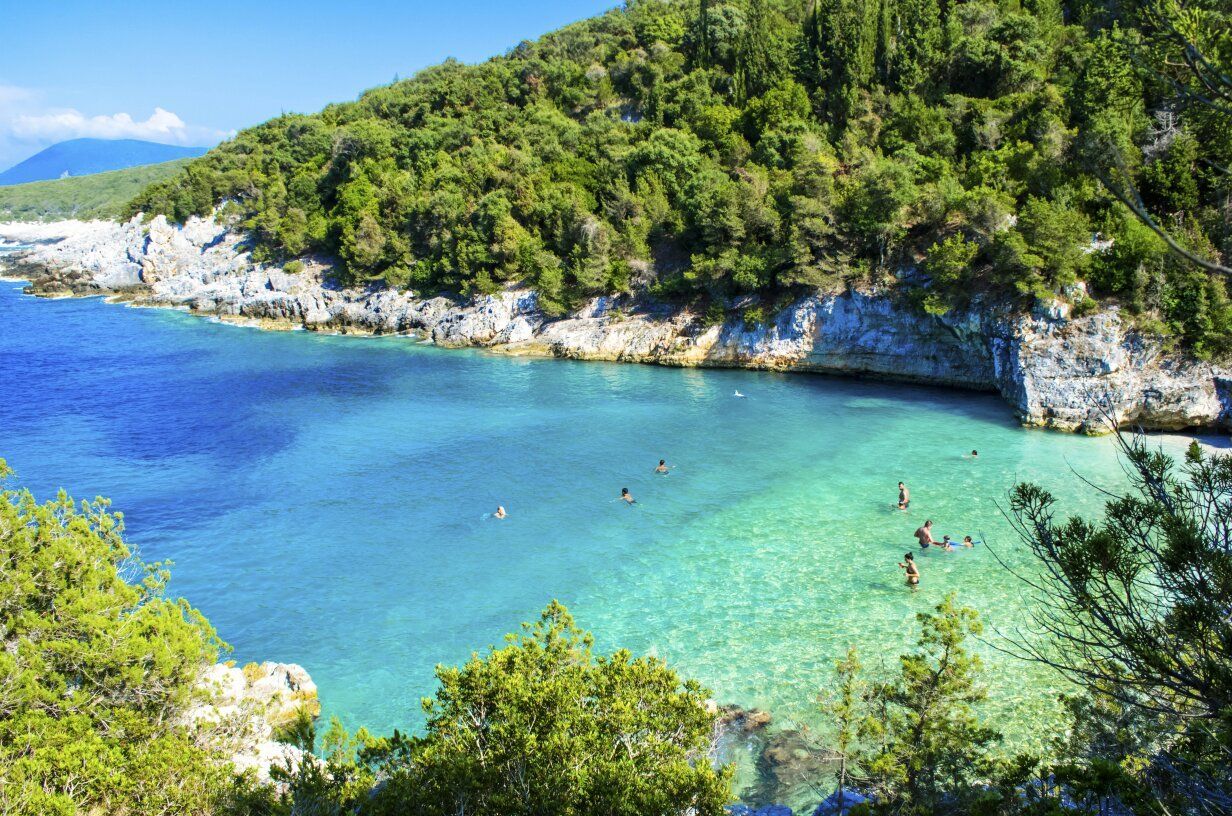 4. MAKRIS GIALOS BEACH
Famous for its golden sand this stunning beach is located in Lassi only 1 km from Argosotli the capital of the island. Makris Gialos beach is known for its crystal clear waters, golden sand and beautiful sun sets! The beach is quit large where you will find various beach bars and sun beds. Its amazing land scape all through out the area makes this beach on of the most popular beaches on the island. Travels must note that a few stairs to climb up and down are necessary in order to access the beach!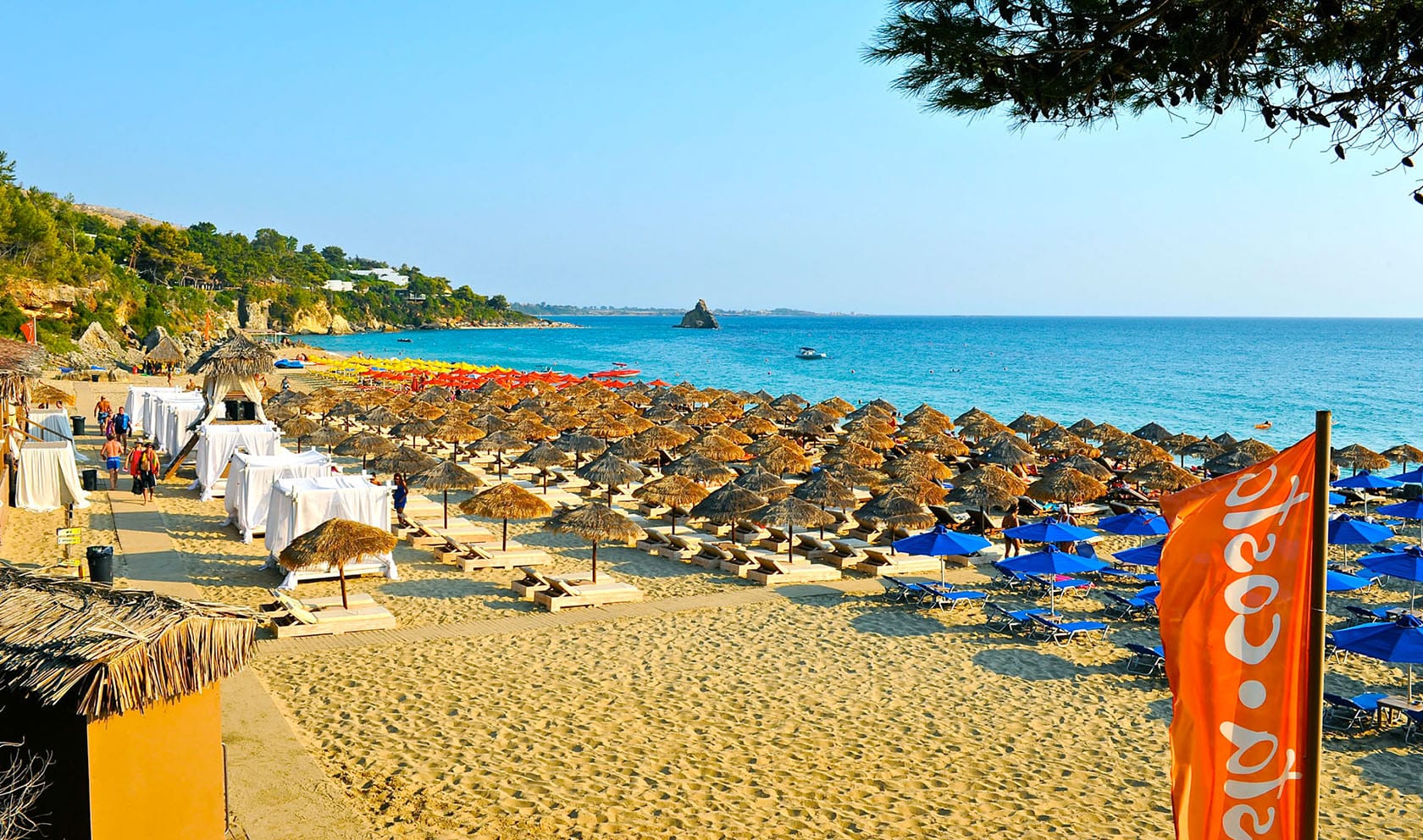 5. SKALA BEACH
This amazing beach is famous for its length and golden sand! Skala beach is located on the south of the island and it beach is about 4km long which makes a remarkable scenery. All along the cost line travels will find spread out many beach bars and sun beds where they can enjoy an organized swim but for those seeking a bit of privacy the beach also offers many areas where you can enjoy a relaxing time under the sun! The beach is ideal for snorkeling while excursion boats depart to the nearby islets and isolated coves. On the main street of the settlement, right above the beach there are a variety of restaurants & shops.